Sell Your Boat
Due to our fantastic sales team, we are running out of boats to sell! Let us take care of business for you.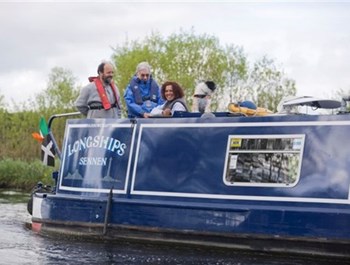 OUR BROKERAGE RATES AND SERVICE IS EXCELLENT
Here at Narrowcraft Brokerage we have been in the business of selling new and used narrowboats for over 30 years. We have built more than 130 new boats and helped over 1000 used boats find new owners throughout this period.
We believe in offering a value for money, no hassel service to the Vendor. We take away all the false hopes, viewings, and stress that can come with the selling of your narrowboat. Also with our team of skilled engineers on hand we are able to offer practical advice and costings to perspective purchasers, realising actual costs and understanding often unseen potential in narrowboats, can make the difference between a sale and a fail!
We will offer you a valuation of your boat and advise you on the current market conditions and how best to price and market your boat to acheive the results required. Some people require a quick sale, others can afford to wait for a better price. Here at Narrowcraft we understand that every boat and every sale circumstance is unique.
We have a range of services available for our Brokerage clients. Boat Cleaning, Boat Painting, Blacking, Surveying, BSS work. All of this can dramatically increase the chances of you successfully selling your boat.
While your boat is on sale with us we ask that it not be used and that you have vacated and removed all items that you wish to retain. You will not be charged moorings while the boat is for sale (subject to terms and conditions) and you won't need a licence either. The boat will however still require insurance.
When you decide to use Narrowcraft Brokerage we will sign you up to a 6 month rolling contract. Once this is done we will require your boat to be delivered to our designated sales basin, at the heart of the Canal System. Or one of our experienced boat movers can collect for an agreed price. As soon as the paperwork is signed we will begin advertising your boat. They have been known to sell before even arriving at base!! When we finally agree a sale our commission price is 5% (+ VAT) of the final sale price, with a mininmum amount of £1200.00.