Internal Fitments and alterations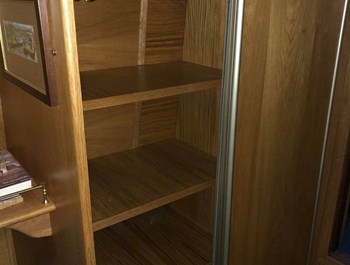 We undertake a number of jobs each year involving the fitting of new appliances, such as a Solid fuel stove replacement right through to kitchen refits and tiling.
What ever your ideas are for the internal design of your boat, come and have a chat with our experienced boat building team. We can advise on best practice, BSS regs and have a wealth of innovitive ideas.
Here at Alvecote, Narrowcraft have been building boats for nearly 30 years. Many of our team live aboard and all of us go boating and use the waterways.   What does this mean?
It means we not only have a practical insight as to the construction and detail of Narrowboats, but we can combine this with personal experience to offer an enthusiastic service and approach to boat design and best use of space.
 So maybe now is the time to change that bathroom and have a new shower fitted, or get the kitchen you wanted..
Install a washing machine or maybe its just a case of simply increasing the storage potential in the Lounge.
Whatever you need, give us call to chat through your thoughts!