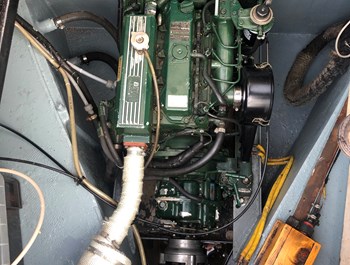 If you are looking for somebody to remove your engine and install a new one, then look no further.
Make sure you call upon the experts in re-engining narrowboats. There are many points for consideration when choosing a new marine power unit:
Engine size and performance
Alignment
Engine mounting and bed size
Noise and Vibration
Cost
Transmission type, ratio and size
Propeller choice and matching
Engine cooling and skin tank efficiency
We have carried out numerous engine installations that have given ,a new lease of life to a boat. Every boat is individual, and we understand that every individual case needs the right engine.
 For current quotes and prices on new and used Engines then ring Lawrence on 01827 898585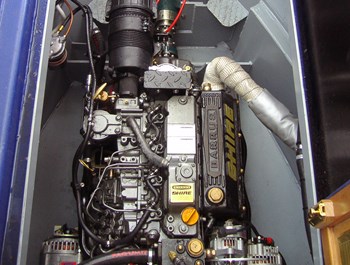 TREAT YOUR ENGINE to a NEW Installation
If your engine and engine bay is looking tired, then why not have a removal and clean service.
We will have your engine removed from the boat, serviced, Pressure Washed (painted if required) and new flexible water hoses and fuel hoses fitted.
While your engine is out we will steam clean your engine bay and paint in hard wearing bilge paint. Then we will reinstall your engine on new flexible engine mounts. (upgrades available)
Should anything need replacement that is only accessible while it is out then this work can be carried out at the same time. (timing belts, drive plates, exhaust etc)
At the end you will have a clean engine with new fuel lines, filters and hoses that will not fail you or let you down and will be up to date with all BSS requirements. Your engine will be clean and smooth running. All the benefits of a new installation without the cost of a new engine!
"The best money spent on 'Rose'. Thank you and the lads for all your hard work, it really is like having a new engine again." Mr & Mrs Leonard N/B Rose