Plumbing
Our experienced team can find and cure leaks on your boat. We have seen everything from a loose connection to a split water tank. What ever the challenge may be we have the skill to remede the problem.
We also install:
new water systems
additional radiators
replace Calorifiers
repair water tanks 
Or simply upgrde your old or frost damaged, corroded copper plumbing for modern clean plastic john guest plumbing.
Maybe you have that annoying drip from under the sink, or the water pump wakes you in the night when it pulses.
Is your hot water really hot enough?
Do you have enough water pressure at your shower?
Do all your radiators get hot?
Is your boat winterised properly? Frost damage can be costly..
Let the Alvecote plumbing team look after your worries.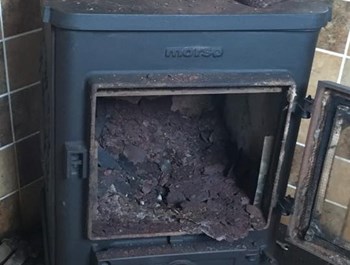 Heating
Are boats cold in the Winter?  .......  Not at Alvecote they aren't!
Our Heating engineers can ensure that you stay warm this winter. We offer Eberspacher / Webasto / Mikuni Servicing and repair. Alde boiler Servicing and part fitting can also be arranged with a visit from our gas safe qualified engineer. If you use solid fuel for heating then we can replace your stove and get all parts for stoves and even fit them if required. We have years of experience with solid fuel product selection and can advise you on the product best suited to your needs.
When was your Heating fluid last changed in your radiators?   ... Did you know heating antifreeze has a shelf life of 4 years. After this time a hard freeze could cause serious damage to your heating system or boiler.